Miami Foundation plans forums for every Miami-Dade Commission race
Get those calendars out. There will be at least one virtual forum for each of the five Miami-Dade County Commission races on the August ballot thanks to The Miami Foundation, a non-profit organization that works to bring the philanthropic, leadership and civic communities of Miami together.
The forums won't start until after absentee or mail-in ballots go out next week, so hang on to those for now. And the Miami Foundation is closely allied to Miami-Dade Mayor Daniella Levine Cava, so one might think that they're going to be biased in favor of her favorites. But it's something.
The "Our Miami: The People's Forums" seems to be the only series of public forums planned so far for these important elected offices that play such a big role in the condition and future of Greater Miami. These people will have a bigger impact on our lives than the governor or the president. According to the Foundation, "these forums will prioritize big issues facing our county this election year including transportation, affordable housing, urban development, sea level water rise, climate change and more."
The fun begins July 26 with the first forum for County Commission District 6, which includes parts of Miami, Hialeah, Coral Gables, Miami Springs, & West Miami. The candidates are political operative Kevin Marino Cabrera, Coral Gables Commissioner Jorge Fors — who has the support of current commissioner Rebeca Sosa — Miami Springs Councilman Victor Vazquez and Radio Paz host Dariel Fernandez. But really only the first two matter. The moderator is Telemundo anchor Gloria Ordaz, who is also married to political operative Freddy Balsera.
Read related: Jorge Fors vs Kevin Marino Cabrera = heated Miami-Dade commission race
The six candidates in the County Commission District 2 race — which includes Miami, North Miami, North Miami Beach, Opa-Locka, & Golden Glades — will have their forum July 28. Seems like they should get more time because there are more of them: Wallace Aristide, principal at Miami Northwestern Senior High, former North Miami Mayor Josephat "Joe" Celestin, former county mayoral candidate Monique Nicole Barley-Mayo, Marlene Bastien, executive director of Haitian Women of Miami, North Miami's current Mayor Philippe Bien-Aime and William Clark, a retired paramedic and community activist.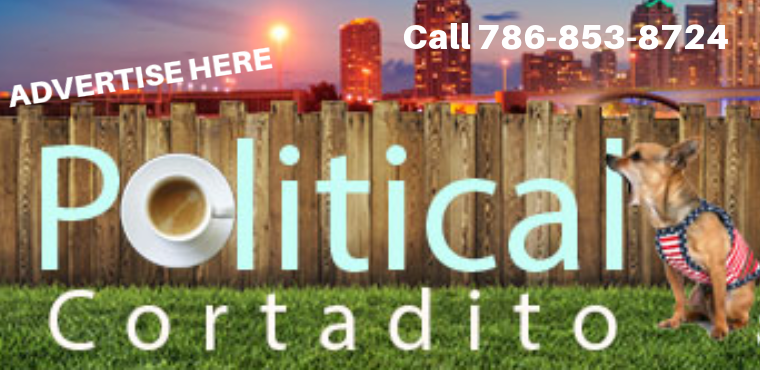 The moderator will be the Miami Herald's award-winning Jacqueline Charles, who covers Haiti and Caribbean affairs. Three of the candidates who want to replace Jean Monestime, the first Haitian American elected to the commission, are also Haitian-American.
Appointed Commissioner Danielle Cohen Higgins of County Commission District 8 — Palmetto Bay, Cutler Bay and Homestead — will have a forum Aug. 2 with her two challengers, activist Alicia Arellano, who chairs the Hammocks Citizens Advisory Committee, and Karen Patricia Baez-Wallis, who resigned as director of emergency services at Jackson South to run for office. The moderator will be Nancy Ancrum of the Miami Herald editorial board.
Read related: It's a lock: Miami-Dade commission wannabes qualify for Aug. 23 election
The next forum, two days later on Aug. 4, is for County Commission District 10 — which includes Kendall, Westchester and Fontainebleau and has been represented by Commissioner Javier Souto for almost 30 years. State Rep. Anthony Rodriguez and Libertarian activist and marijuana advocate Martha Bueno would make for a great debate so I hope it goes that way. Moderating this forum? Jackie Nespral from NBC6.
The last forum is tentatively scheduled for Aug. 9 for County Commission District 12, which includes Doral, Hialeah, Hialeah Gardens, Medley and Sweetwater. Ordaz will again play moderator to the candidates, Doral Mayor JC Bermudez and Sophia Lacayo, a former Sweetwater council member forced to resign after it was found she did not live in the city.
Share these dates. Plan some watch parties. There are links to register for all the forums at miamifoundation.org/ourmiamiforums.