Miami Police commander says Chief Manuel Morales is corrupt, unethical
A top official in the Miami Police Department has written a scathing four-page memo accusing Chief Manuel Morales of corruption, retaliation and a slew of unethical and "illegal" activities.
This is not a déja vu. This is a different memo (in its entirety below).
Commander Brandon Lanier would not comment on the missive, which was sent to Ladra Friday anonymously, but his Dade County PBA attorney, Griska Mena, confirmed it was authentic and authored by him. She told Ladra he is a whistleblower and will be seeking protections under the law.
"The purpose of this statement is to report illegal, unethical, and corrupt activities that are taking place at the Miami Police Department Internal Affairs Section involving the Chief of Police, Manuel Morales," Lanier opens in the email.
Read related: Miami Mayor Francis Suarez weighs in, agrees on firing Chief Art Acevedo
He writes that Morales immediately began to retaliate upon becoming interim chief when former Chief Art Acevedo — who wrote his own accusatory letter against commissioners — was fired.
"Morales has used his position to open investigations to target employees and influence the outcome of investigations," wrote Lanier, who las malas lenguas say was also considered for the chief's job post Acevedo.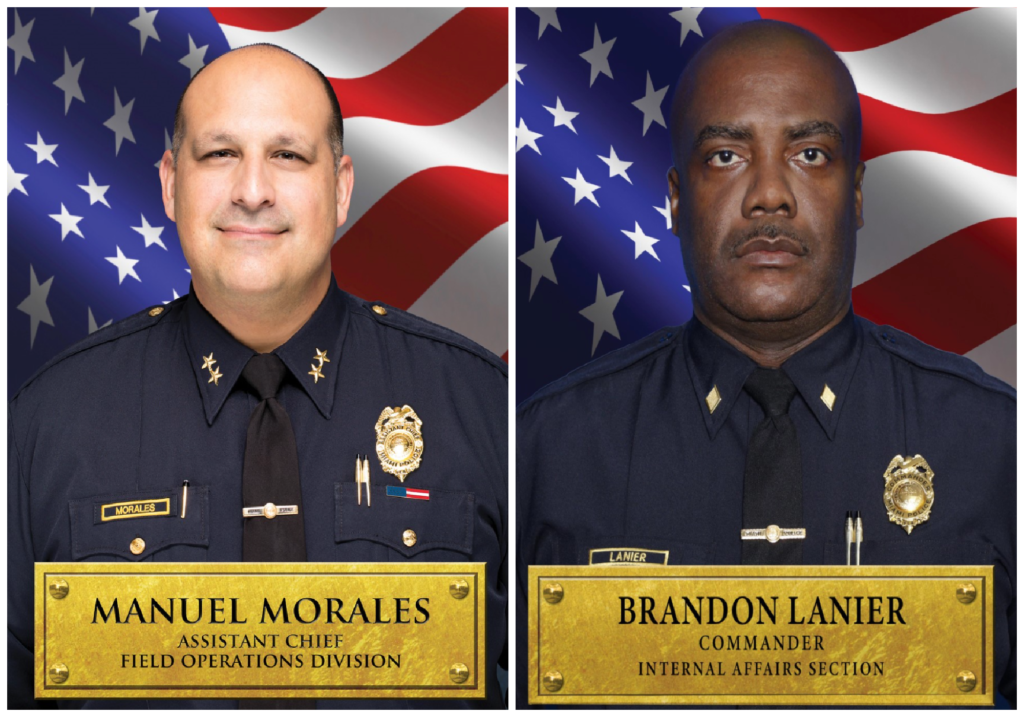 The email to City Manager Art Noriega — who did not return calls for comment — was copied to the city attorney as well as the Miami-Dade State Attorney, the commissioner of the Florida Department of Law Enforcement and the U.S. Attorney's Office, all of whom have heard all this before. Lanier also sent a copy to the Broward State Attorney's Office, which is investigating the claims made in a 8-page memo from former Chief Acevedo — the letter that eventually led to his termination.
This one will probably get their attention because it will piggyback on that one.
And, of course, Commissioner Joe Carollo is in this one, too.
Lanier says Morales has reinstated officers who were suspended and hired back two top-ranking officers, husband and wife Ronald and Nerly Papier — fired after the cover up of an accident in her police vehicle — on the wishes of Commissioner Carollo. Meanwhile, officers who are seen as having cooperated with Acevedo are being targeted, he said, referring to himself, Capt. Javier Ortiz, who has been suspended, and Det. Wanda Jean-Baptiste, an IA investigator, who is also being investigated now.
Read related: Miami Police staff fired by former chief are welcomed back with song and dance
Lanier, who as commander Internal Affairs led the investigations that led to those firings, has been retaliated against. He says he is being silenced and that his rights, and the rights of other officers, are being violated. Today, he is commander of the Overtown district, which is clearly a demotion. He knows Morales wants to fire him.
"I am requesting for there to be an investigation into all the allegations I am reporting involving Chief Manuel Morales. I ask that you have all Internal Affairs Investigators interviewed on how they were directed to handle their findings on all cases, especially on myself, Wanda Jean-Baptiste, and Captain Ortiz. With this memorandum, I am notifying the Miami-Dade and Broward State Attorney's Office, our U.S. Attorney, as well as the Florida Department of Law Enforcement to intervene in investigating this report.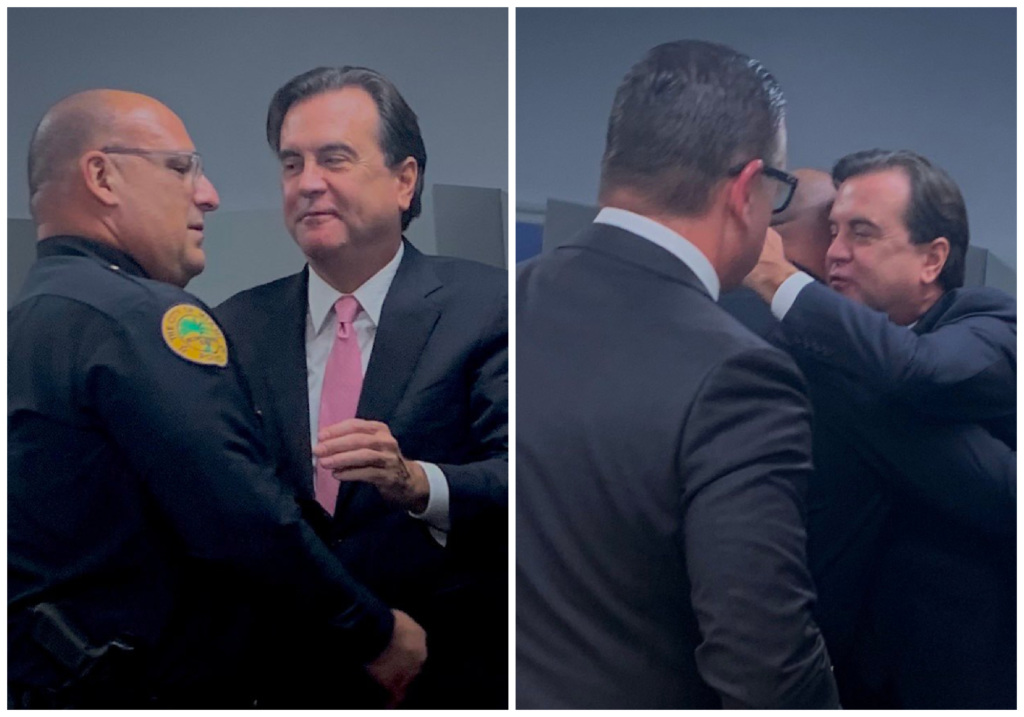 "I respectfully request for the entities that have resources outside of the South Florida area investigate these allegations due to the turbulent Miami political leadership interfering or attempting to influence investigations," Lanier wrote, because Acevedo's note is all about how some commissioners, especially Carollo, run the police force.
Read related: Chief Art Acevedo fights back, reports misconduct by Miami city electeds
"I am in fear that since I am upholding the law as I swore in my oath as a law enforcement officer, I will be disciplined with either a demotion or termination of employment."
Mena said that Lanier, who is under investigation, is covered by whistleblower protection and will be filing for official status shortly
But that didn't save Acevedo.
Notice from Miami Police Commander Brandon Lanier says chief is corrupt by Political Cortadito on Scribd