Jorge Fors vs Kevin Marino Cabrera = heated Miami-Dade commission race
Sure, there are four candidates in the Miami-Dade Commission race to replace longtime Commissioner Rebeca Sosa. But it's really a head-to-head between Coral Gables Commissioner Jorge Fors and political operative Kevin Marino Cabrera.
And it looks like it's headed to be the most heated of the county commission contests.
Last week saw the birth of a new website — forsthefraud.com.
"With Jorge Fors the fraud, it's always something shady," starts the copy. "Whether it's illegally taking a homestead exemption on a house he did not live in, being bank-rolled by special interests, or his run-ins with the police, Fors the fraud can't be trusted."
It cites Political Cortadito's stories in 2019 about Fors when he was first running for office. How he was a wild child in college and how he avoided paying his property taxes for years — basically until he ran for city commissioner. It's something that may trail him forever. Sorry not sorry.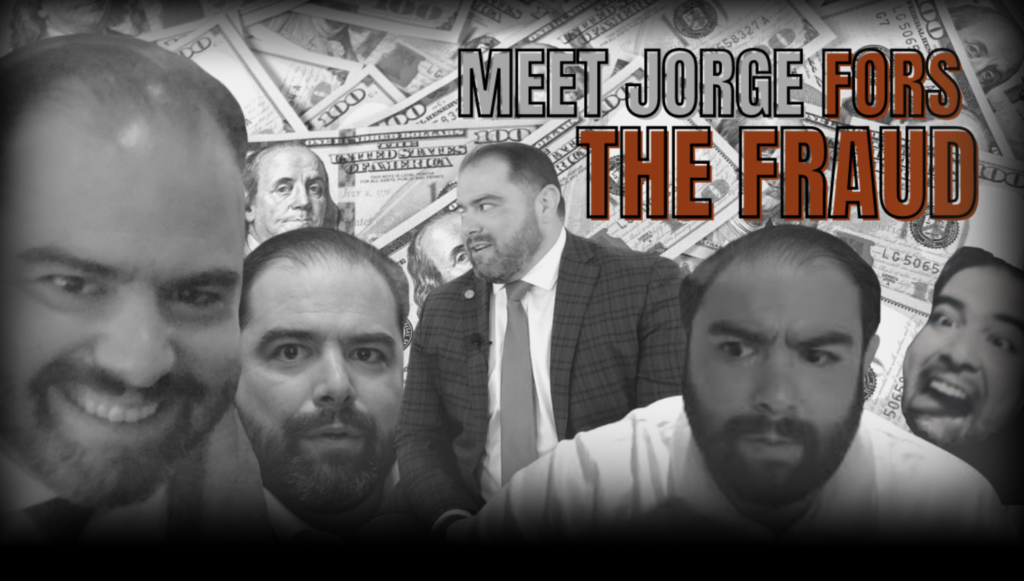 The website is paid for by Save Our Quality of Life, a Tampa-based political action committee with Tampa area contributions. That's done intentionally so we can't know who is really funding it. Same reason the name on the website is "Saving our Quality of Life." Nice try, folks.
Read related: It's a lock: Miami-Dade commission wannabes qualify for Aug. 23 election
But Marino Cabrera or his people are behind it. The husband of State Rep. Demi Busatta Cabrera, Marino Cabrera is the only one who would benefit, since we've established that this is a two-horse race. Miami Springs Councilman Victor Vasquez and Dariel Fernandez, whoever he is, are both wasting their time. Sorry not sorry. If anything, they might secure a runoff. Maybe.
Also, Jorge and Kevin are the only ones raising enough money to waste some on an online hit piece like that.
As of the latest campaign reports filed Monday, Vasquez has raised $44,845 and Fernandez has reported $26,316 in contributions. Fors is leading the pack with $244,619 in contributions and Marino Cabrera reported $212,365. Fors has also been spending at a faster rate, so he only had $23,147 in hand as of Monday while Marino Cabrera had almost $100K. But he has a big fat PAC, NextGen Florida Leadership, that still has $225,000 in the bank.
Cabrera has really flouted his endorsements, which include, most notably, former President Donald Trump. That's a big "thank you" for banging on the door of former Congresswoman Donna Shalala next to a group of Proud Boys in 2018.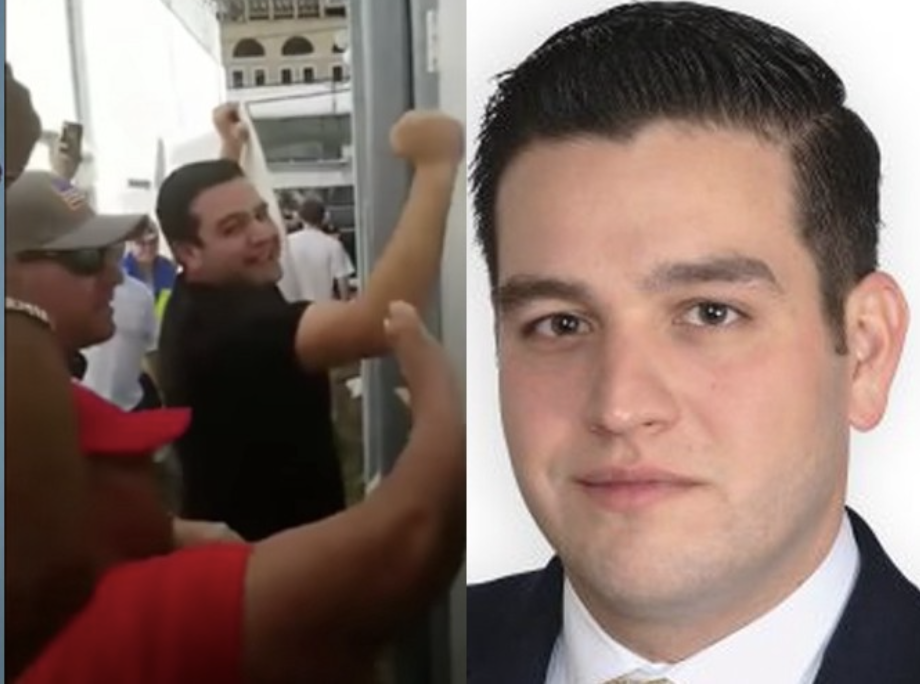 Marino Cabrera also has the thumbs up from other political hoodlums like Miami Commissioners Alex Diaz de la Portilla and Joe Carollo. Imagine bragging about an endorsement from Crazy Joe, who gave $1 million to a friend for park sculptures, and The Dean, who doesn't live in his district, has ghost employees in his office running errands for him and has been investigated for shakedowns and other shady shit.
Dime con quien andas y te digo quien eres.
Read related: Bayfront Park board member resigns on Joe Carollo's $1 mil no-bid giveaway
Meanwhile, Fors has Sosa's blessing. Sure, she's kinda vanilla but she lives in the district and she never "disappeared" COVID Visa gift cards (more on that later). He also has endorsements from Miami Commissioner Manolo Reyes and Hialeah Councilman Jesus Tundidor, among others.
His big score is the endorsement of the South Florida Council of Firefighters, an umbrella organization of paramedic firefighters from different municipal departments.
If you've contributed to a candidate's campaign, here's a better way to promote democracy: Make a contribution to Political Cortadito so that Ladra can dig more on these candidates. Election Day is coming.
"In your time on the Coral Gables dais, your commitment to public safety has been unwavering," SFCFF President John O'Brien wrote in a letter to the candidate. "As you have become further acquainted with the full scope of our organization, we have been consistently impressed by your attention to detail and command of the issues facing your constituents."
Does that mean we're going to see a showdown between firefighters and Proud Boys at the voting precincts on Election Day? The first round is Aug. 23. Ladra bets on los bomberos.
District 6 covers a central portion of the county, including part or all of the cities of Miami Springs, Virginia Gardens and West Miami; parts of Coral Gables, Hialeah and Miami; and some unincorporated Miami-Dade service area, also known as UMSA. The district also contains Miami International Airport, a top economic engine, and the Melreese golf course being redeveloped into Miami Freedom Park.