Bradley Cooper Is Dating Anthony Weiner's Ex Huma Abedin — And You'll Never Guess Who Set Them Up!
Bradley Cooper has a new woman in his life!
And even better, she's a public figure who understands some of the pressures he faces as an A-list movie star — because she's unfortunately had to withstand her own intense scrutiny in the recent past.
As it turns out, according to a new report published on Tuesday, the Hangover alum is dating Huma Abedin! You already know the name, of course: she is disgraced New York politician Anthony Weiner's estranged wife. As a former top aide to Hillary Clinton, Huma is particularly well-connected in the political realm. But it turns out she's stepping up her romance game, too!
Related: No One Loves Sexting More Than Convicted Sex Offender Anthony Weiner! Oof!
Per Page Six, who reported the news, Cooper and Abedin have being seeing each other "for the past few months." And it gets even crazier: the duo were set up by none other than Vogue editor Anna Wintour!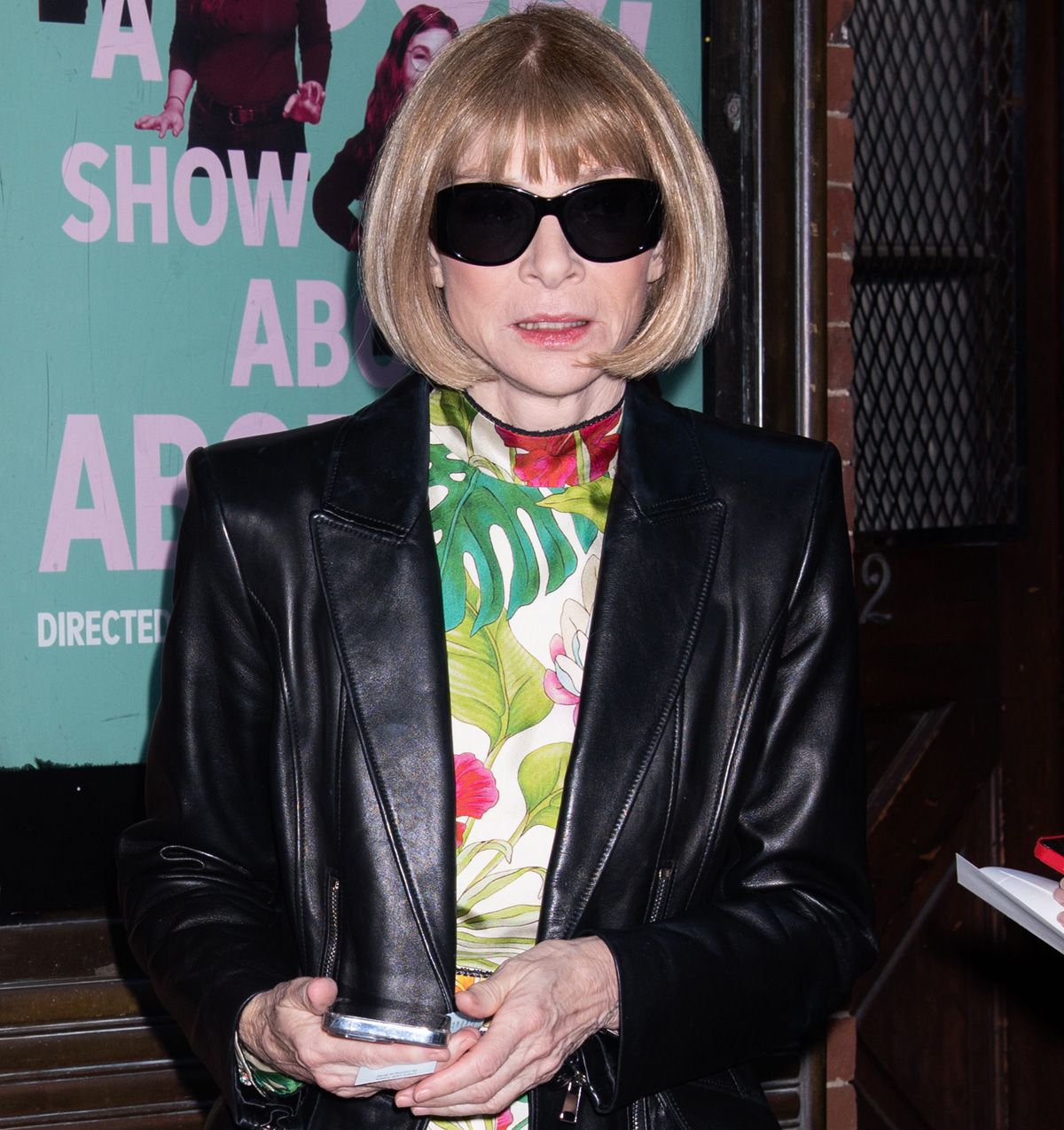 A "well-placed" source spoke to the outlet about Wintour's apparent matchmaking prowess, noting that the fashion figure is friends with both parties and found it sensible to play a role in getting them together:
"Anna definitely played matchmaker. She's BFFs with Bradley and adores Huma."
Amazing!
Another insider spoke to the outlet, too. This Hollywood know-it-all explained that Bradley split from actress Dianna Agron in the recent past and opted to link up with Huma after discovering they had some common interests:
"Bradley has been quietly dating Huma for a few months now, [and] they've been keeping it really quiet. Bradley broke up with Dianna Agron and started dating Huma."
According to that insider, Abedin apparently has already "told a few friends" that she "has a new man." However, the 46-year-old apparently left one very important thing private — Cooper's identity!
The insider explained:
"She didn't say who it was [to her friends]. She was keeping it very close to her chest. … They are perfect for each other. They're both into power and politics and human affairs."
Per Page Six, reps for Abedin had "no comment" on the report, and Cooper's team didn't return a request for comment at the time of publication.
The duo have clearly worked hard to keep things private. The outlet claims the pair actually arrived together to the Met Gala back in early May, only to split up to walk the red carpet separately. Shrewd!!
Still, as the insider explains in the understatement of the year, Cooper is quite the catch for the former politician's soon-to-be-ex-wife:
"Bradley is a big step up from Anthony Weiner, to say the very least."
Ummmm yeah, we would say so. Just a little bit of a step up. LOLz!
But hey, let's not forget what a catch Huma is, either! Bradley scored big time!
Related: Bradley Cooper Reveals He Was 'Addicted To Cocaine' In His 20s
As to Wintour's involvement, the outlet notes that the 72-year-old magazine maven has been one of Huma's "most supportive friends" following Weiner's disgusting underage sexting scandal.
In an interview with The Cut following the fallout from Weiner's infamously bad crash and burn, Abedin explained how difficult her life had become — and how Wintour had been a light in the darkness:
"I had my heart broken, dragged out, stomped on, humiliated. I lived with shame, in shame, for so long. In hindsight, I was in extreme trauma. … And just being out and being with [Anna], I just felt sort of normal and loved."
A friend stepping up in a time of need!
And now Huma is living her best life with an amazing new partner by her side!
Reactions, Perezcious readers??
[Image via MEGA/WENN/Avalon/Fox News/YouTube]
The post Bradley Cooper Is Dating Anthony Weiner's Ex Huma Abedin — And You'll Never Guess Who Set Them Up! appeared first on Perez Hilton.