Surprise Eileen Higgins 'withdrawal' in CD27 raises questions, causes confusion
What a freaking mess.
Miami-Dade Commissioner Eileen Higgins allegedly announced late Wednesday — in a statement the Miami Herald said was provided by her campaign manager — that she is no longer running for Congress in District 27. The reason? She "heard" that Sen. Annette Taddeo is switching to that race and she's getting out of the way.
Taddeo's camp says nananina. She still believes she will be Florida's first Latina governor.
Wtf is going on?
Ladra can't help but think it has something to do with their one common denominator: Campaign consultant Christian Ulvert, who is Higgins' guru and Taddeo's longtime partner until just a couple of months ago. After all, he is the one who got the statement — which looks like a text message — to the Miami Herald's Doug Hanks, who tweeted it: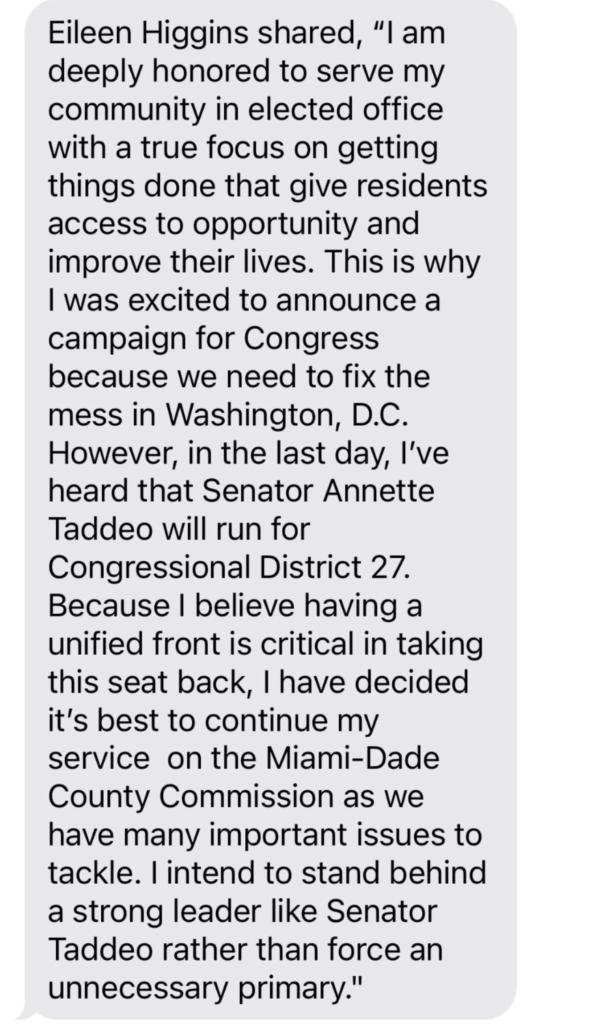 "In the last day?" In the last day?
Taddeo had still been campaigning on Twitter against Gov. Ron DeSantis as late as Wednesday morning. There was nothing posted after the alleged Higgins announcement. Except her campaign manager Nick Merlino pushing back.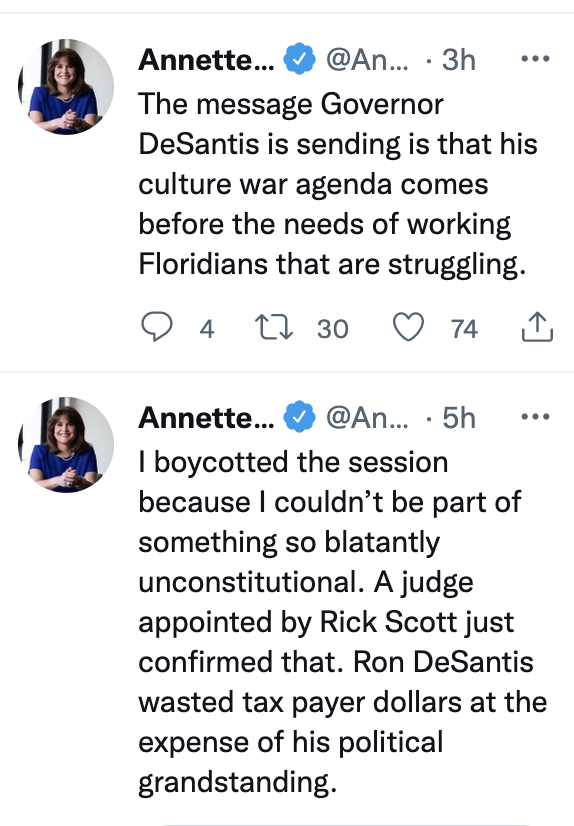 "Because rumors are swirling let me be perfectly clear. Annette Taddeo will be the first Latina Governor in Florida history. Full stop," Merlino tweeted.
Read related: Annette Taddeo funding lags far behind Charlie Crist, Nikki Fried in guv's race
Ulvert resigned from Taddeo's campaign in March. He told Florida Politics that, as senior advisor to the Senate Democratic Caucus, he needed to focus more on "the fight to protect our incumbents and gain ground to have a stronger caucus." Las malas lenguas say Ulvert wanted Taddeo — who trails both Democrats Charlie Crist and Nikki Fried in Fla guv polls — to switch to the congressional race, where she has better chances against Republican incumbent Maria Elvira Salazar, who is unliked even within her party.
This could be his way of pressuring her.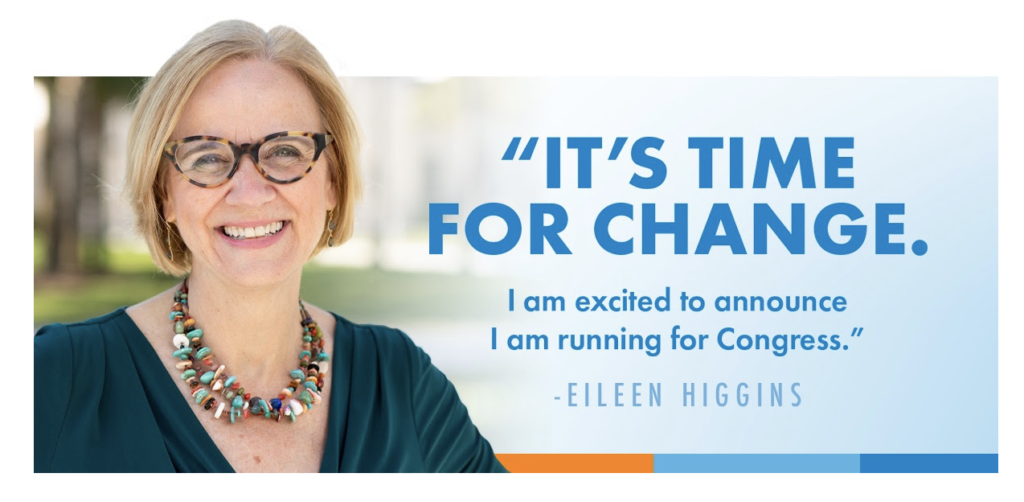 It was strange that nobody was available for further comment or clarification Wednesday. Neither Higgins — who had breathlessly announced her congressional bid only six days earlier — nor Taddeo returned calls. Ulvert texted Ladra about 7 p.m. "Sorry at a dinner so can't answer." Then, nada.
Read related: Eileen Higgins keeps Miami-Dade Commission seat vs Renier Diaz DLP
Stranger still: Neither Higgins nor Taddeo addressed it on social media. In fact, Higgins was thanking people on Facebook for their support of her candidacy as late as Monday.
Oh, yeah, she "heard" of Taddeo's interest in CD27 on Tuesday, apparently.
Jim DeFede from CBS4 also reported that Taddeo had been making calls to float the idea of a musical chair move to supporters. But he didn't say where he got that information. Maybe it was Ulvert.
It was also just as likely that a whole lot of people urged Higgins to stay on the county commission, where her voice has grown strong and where her absence could really cause a change in dynamics.
The only thing we know for sure as of early Thursday morning is that Miami Commissioner Ken Russell — who Higgins apparently had no problem primarying — was still vying to take on Salazar in November.