Commissioners go out of their way to defend, promote moving the UDB
It was painful to watch. But worth noting. And Ladra may watch last week's Miami-Dade Comprehensive Development Master Plan meeting again.
Several Miami-Dade County Commissioners went out of their way and made excruciatingly strange arguments Thursday to defend and promote a land use change that would replace 800 acres of farmland with an industrial park and commercial uses just south of the Florida Turnpike and north of Moody Drive.
The South Dade Logistics and Technology District — a proposed complex of warehouses, offices, a logistics shipping center and a hotel in the middle of nowhere — needs a change in the comprehensive development master plan and land use and zoning in order to happen. After much discussion Thursday — and careful spoon feeding of facts by staff — it was deferred to June 1 at the developers' request. They saw that they didn't have the votes.
Read related: Met with wide opposition, developers win 11th hour reprieve on UDB vote
Anyone could tell who was in favor and who was against. But there were a few commissioners whose support just seemed waaaaay over the top.
Commissioner Rebeca Sosa — the kumbaya granny schoolteacher who wants everyone to get along — was downright hostile with the audience and Department of Environmental Resource Management Director Lee Hefty.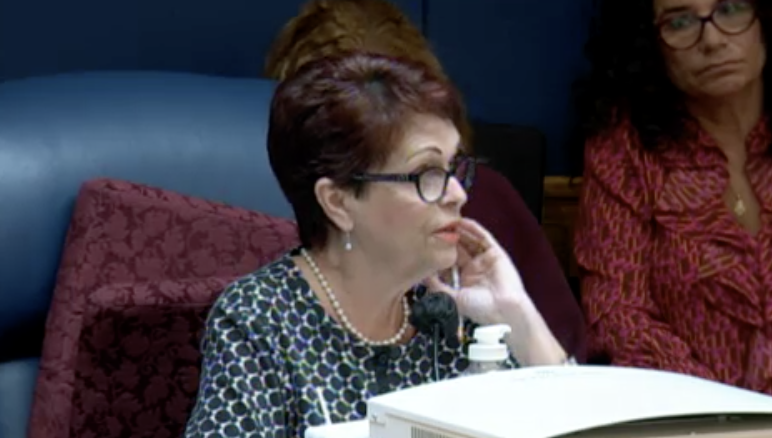 "I have never seen a behavior pattern like this," Sosa said, talking about the opposition and, specifically, accusations from a property owner within the 800 acres who wanted no part of it. She also said "a lot of people from the city of Coral Gables" had come to complain about the effect the change would have on the environment, the damage it would do to the Everglades restoration effort.
"They don't have a sewer system and they are building, building, building," she said. My mami wants to know if Coral Gables throws itself off a bridge, would she follow?
Sosa asked a bunch of loaded questions that seemed almost scripted by the developers. Farms use more fertilizer and pesticides than industrial parks, right? Right? Farms are exempt from the fertilizer ordinance, right? Right? And the Commission itself has recommended that this area be considered for industrial uses before, right? Right? Right?!?!
It felt like a cross examination.
Hefty was a shining example of how employees need to push back with facts, but it could be only because he's retiring in a week or so.
"You are presenting a false choice," he told Sosa plainly. "We need places to grow food. I don't eat cardboard boxes." His frustration was visible. "The solution is not to stop agriculture. It doesn't make sense to replace agriculture with warehouses when we still need food."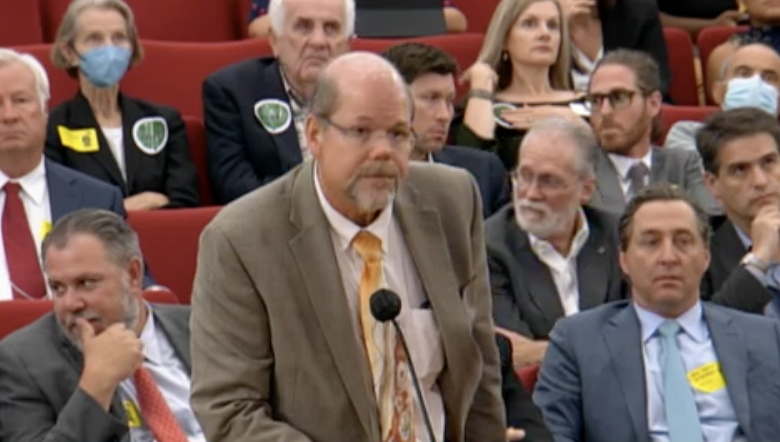 It got so contentious that Chairman Jose "Pepe" Diaz intervened and asked him to show respect. "Respect goes both ways, sir," Hefty responded. There should have been applause.
But it was clear what Sosa was trying to do — second guess the recommendation of the staff so she could get the political cover she needed to vote against the denial and in favor of the land use change.
Read related: Miami-Dade Commission gives UDB expansion plan its first green light
Commissioners Oliver Gilbert and Kionne McGhee — who hilariously called the debate part of "America's longest filibuster" — did the same thing.
"Since Hurricane Andrew, this county has filibustered the South to the tune of billions of dollars," McGhee said. The project isn't in his district but close enough to make a significant impact.
"The South has asked for a MetroRail. They gave us the bus. The South has asked for entertainment districts. We haven't gotten those things," McGhee said in comments that sounded more like a sermon. "The South has asked for an opportunity create generational wealth. We haven't gotten it.
"Holding the line is also the equivalent of holding back South Dade."
Nevermind that there are about 500 acres of available land that does not cross the Urban Development Boundary. Nevermind that project is in a flood zone in South Dade.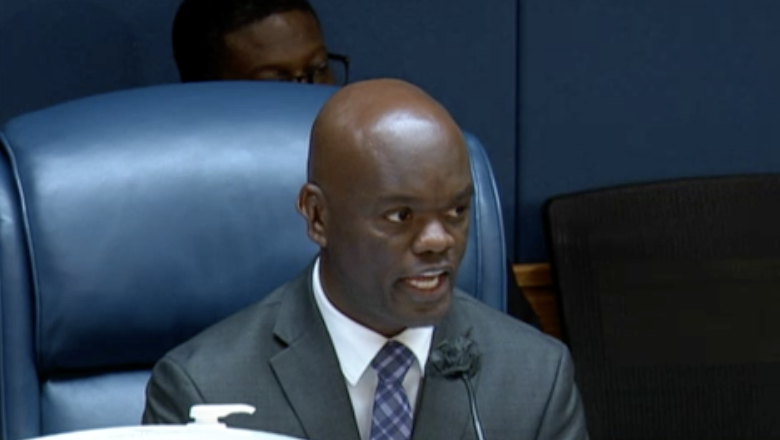 "South Dade will no longer be the laughing stock of this county. We are tremendously respectful and honored to stand alongside our brothers and sisters to protect our environment. And our everglades," McGhee said. [But] We are going to cross this line today, and to my colleagues, I need for us and I need for you to help us cross this line that has been placed here that has held the South back for more than a decade."
More bad math from your Board of County Commissioners. Andrew was three decades ago this August. Happy birthday Homestead.
Gilbert said he actually drove by the area in question, wanting a pat on the back. But he had nothing nice to say. All he saw was a sofa and a hot water heater dumped on the swale. He also mentioned, as others did, that the commission last fall transmitted the change on first reading to the state and took residential uses out of it. But his face said it all. He was having none of this environmental nonsense.
"Is there any project you would support other than farmland," he asked the administration.
Um, yes, as per the community development master plan, said Mayor Daniella Levine Cava.
"It's the policy of this county and it governs our growth so we can do it in a responsible way," La Alcaldesa said. "And it's based on need. As of today, there has been no demonstrated need.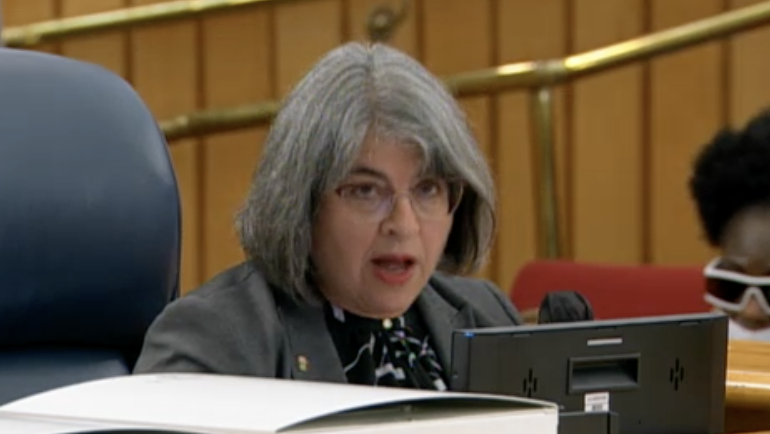 "Residential was removed from consideration, [but] that's different from saying we're endorsing industrial," Levine Cava added, saying that the county's data says the need won't materialize until 2040, when industrial uses can be considered.
"But based on the CDMP, the UEA and the directions from this board, it would seem unlikely that anything would be considered until 2040 and, at that time, residential is not one of the uses."
Spoonfeeding.
Gilbert didn't care. "Ultimately, we are going to make the determination if it's needed," he said. Like, what? Is he going to apply that to everything?
Read related: Kendall Parkway to nowhere is an intentional slippery slope for UDB
"In this case," weighed in Assistant Planning Director Jerry Bell, "as of the needs analysis done May 9th… we don't see anything. We look at each application individually. It has to really demonstrate a need and follow the policies we established, show all infrastructure. This one does not.
There are a lot of factors," Bell said. "There are ways an application could come in and tie those things down much quicker than this one did."
Asked Gilbert: "What would be different in 2040?"
Is he fucking kidding? No, there's more from this example of our leadership brain trust. Maybe he can't think without a bowtie.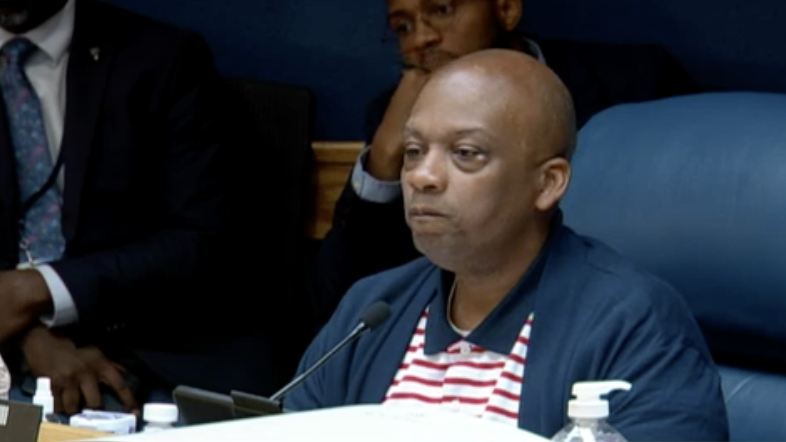 "If we as a government say 'We don't want people to build on it,' then we should take the land. We can't force people to farm forever," Gilbert said, talking about the "highest and best use" for the property.
"This is a free market and someone sold them the property. Someone who was growing something sold their land to someone who doesn't want to grow something," Gilbert said. And suddenly my family wants to sell our single family house to someone who wants to live in a condo building.
It's on the corner!
The pained look on the staff members' faces as they spoon fed everything was, well, sorta new. And refreshing. Hefty was not alone. They all were very confident and authoritative — factual, accurate, documented. Trustworthy.
Lourdes Gomez, director of Regulatory and Economic Resources, explained the county was assigning a new land use to the property and that she was uncomfortable with his "dialogue about removing people's rights.
"What you are doing here today is privileging the property with the right to urbanize and that is a choice that the applicant is not entitled to. It is what assigns the increase in value on the land."
Hello? Gomez knows what's going on here.
She went on to explain what would be acceptable, which Gilbert asked.
"It does tie back to the question of need. What is the operational need of the business plan that is being presented here," she said. "In the staff's opinion, the documentation that was provided did not establish that this unified assemblage of acreage was needed."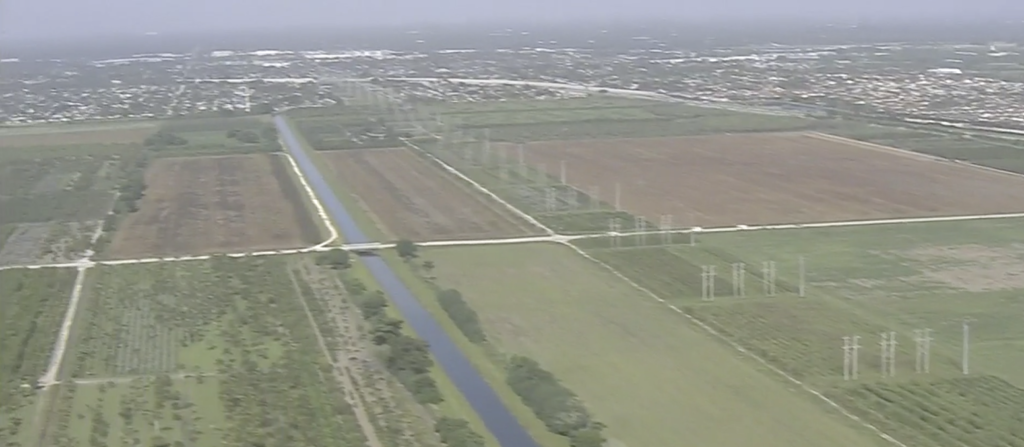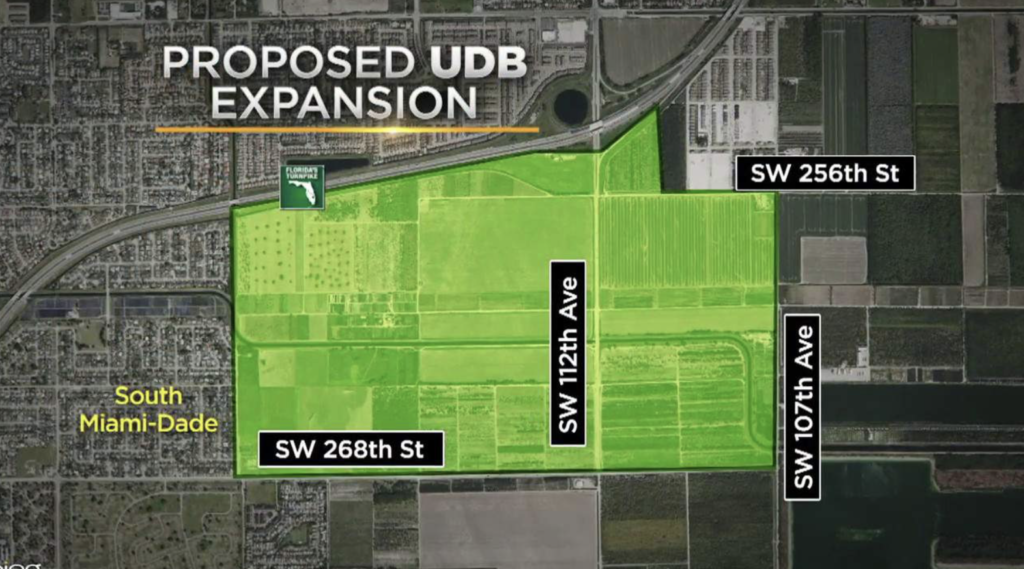 That along with the Bay contamination issues, the Everglades restoration issues, the infill development issues, caused for a very solid denial. Other applications may not have the same issues.
"One has to weigh the different policies," Gomez said. "The threshold here is need and since the application did not establish need… had it been established, there may be appropriate ways of meeting that need."
Levine Cava also said that the county had been waiting to study the agriculture sector and what would be needed to maintain the No. 2 economic driver in the county after tourism. "When we take away farmland — and 800 acres is not insubstantial — we are creating a scenario where the industry is not supported by the space," she said.
Gilbert was still unswayed.
"Nothing is going to remain the same forever. At some point, it's going to change," he said, adding that they could put protections in place to protect the environment.
Read related: Miami-Dade Commission votes to kill Calusa preserve for Kendall developer
Um, the change is expected in 2040, remember? And the protections are already there — and you want to ignore them!
All Commissioner Keon "Pay-to-Play" Hardemon wanted was a landscape buffer and increased setbacks. No, really. "This should look very different than it looks today and it should not be reminiscent of me driving by a Walmart on 79th Street," he said. Joe Martinez, who never met a development he didn't like, apparently wanted more from the "$250 million community benefit," which might include things like taxbase increase and infrastructure that they are mandated to build.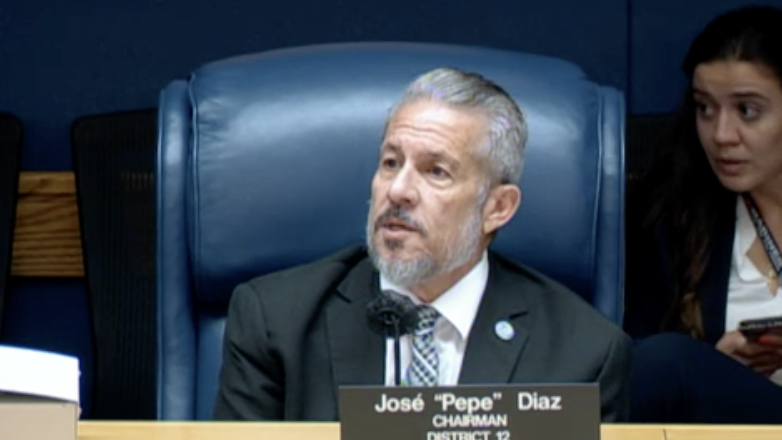 Diaz did some damage control, too. Denying the application, he said, would be "doing a disjustice to the people of an area that need jobs," and how that would, in turn, ease traffic.
"We talk a lot here about transit and how if we could reverse the transit and possibly take cars off the road and here we have an opportunity to create a lot if jobs for down south. Jobs that are important," Diaz said, ignoring the staff report that the promised jobs were hugely inflated.
These are not the minds that Aligned Real Estate Holdings and Coral Rock Development are coming back with their mouthpiece, attorney lobbyist Jeffrey Bercow, on June 1 to try to change some minds. We won't know until next month, however, if the developers — who, combined, appear to have contributed more than $400,000 to county commission campaigns in the last 10 years — try to change minds with their checkbook.
We need the five commissioners who voted to deny the application — Danielle Cohen Higgins, Eileen Higgins, Raquel Regalado, Rene Garcia and Jean Monestime — to stick to their guns. They might not have the luxury of hours of public comment to provide them the political leverage that actually changed Monestime from a yes vote last year to a no Thursday.
But, hopefully, they will have Sally Heyman, who was absent on Thursday but voted against it last year. That makes six against this terrible application and they can kill it once and for all.